Insulation Products
Knoxville, Maryville, & Surrounding Areas
For your home, metal building, industrial, or commercial insulation needs, we offer SPF (Spray Polyurethane Foam). The most efficient way to insulate from the elements in any structure, bar none! Click the Spray Foam Insulation button to learn more!
We also offer conventional methods of insulation. We have all the right equipment to efficiently install blown fiberglass, cellulose, and batten insulation. We use all the safest and newest products with no formaldehyde formulations.
Industry's Best Insulation At A Price You Can Afford
We offer the best protection for your investment. We started our business to compete with companies that are overcharging because they have the market cornered. 
Insulation Products
Welcome to Accu-coat, where you will find that we take your best interests to heart. We specialize in advanced coatings that are not only aesthetically pleasing but also perform to improve your quality of life, whether you're looking for a super-efficient metal building, home, storage shed, or carport we have a product to fit your needs.
We know how important our buildings and homes are. Most people would agree the majority of our time is spent in one or the other; that's why we believe in making them as efficient, cost-effective, and tough to all the elements Mother Nature can throw at them. We are certified applicators for all our products, and are fully licensed and insured for all our projects!
Proudly serving Knoxville & Maryville since 2013.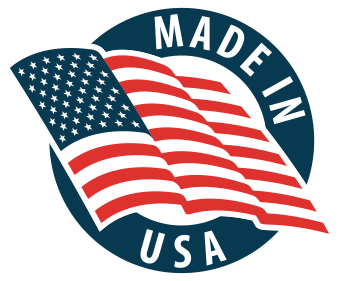 Our materials are made
in the USA!
insulation Contractors for new home construciton
We insulate new home construction as well as retrofit and remodel homes. We use open and/or closed-cell formulations according to customer and code specifications. With to-days stricter codes, spray foam is a great way to keep inside the guidelines without sacrificing the extra space to accommodate the thicker area required by conventional insulation to get up to code!
Crawlspace Encapsulation Knoxville & Maryville
Symptoms of Moisture Damage in Your Crawl Space
Over time, moisture will cause the following damage to occur:
Rising moisture content in wood joists
Dry rot and cracked wood
Mold and/or mildew formation on the wood in the crawlspace
Mold, mildew, and fungus will infiltrate the home living area through cracks
Duct insulation deterioration. Older ductwork will foster more mold and mildew
Issues will get worse until you are forced to spray to kill the fungus, mold, or mildew problems, re-wrap the duct insulation, and repair or replace the damaged floor joists. This will cost thousands of dollars and will not solve your underlying moisture control problems.
What Causes Crawl Space Issues?
Moisture and condensation develop when the hot, humid outdoor air is drawn into the cool air of the crawl space, vents, ducts, and other leaks in the crawl space and home. Moisture may also continuously come from just a few inches below the seemingly dry dirt or soil ground of your crawlspace. This humid air flows upward from the lowest point of your home, and if left untreated, will eventually cause damage to your home. Also, any resulting mold, mildew, and fungus may cause health problems for you and your family.