Protection from the Elements
We Mean It!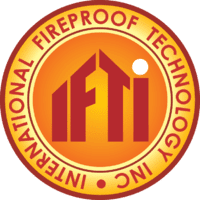 DC315 Fireproof Paint Thermal and Ignition Barrier for Spray Polyurethane Foam (SPF)
No-Burn Plus ThB
Spray on Thermal Barrier, Fire Resistant Paint
Protection in Action
In July 2021, a customer had us out to assess fire damage from stain rags catching fire. This was a new construction cabin in Pigeon Forge, it had all tongue and grove lathing and barnwood interior. The fire and smoke damages were heavy, however, the spray foam insulation was accredited for starving the fire of oxygen mitigating the spread. The fire department finally broke some upstairs windows to let the smoke out and entered to check for any smoldering.
Amazingly enough, there was no exterior damage or evidence of smoke due to the spray foam seal, as well as the metal roof stayed completely unscathed from the heat of the fire which is amazing! A truly amazing product in so many respects!
Contact Us for a Free Quote!
All our materials are made in the USA and are environmentally friendly!