Open Cell Spray Foam Insulation
Knoxville, Maryville, & East Tennessee
Open-cell spray foam insulation is one of the most efficient insulating materials commercially available, with aged R-Values above 3.7 per inch.
When properly installed, open-cell spray foam insulation systems deliver energy savings of up to 45%. Small imperfections in the building envelope, such as holes, cracks, and gaps, that are not properly sealed will eventually lead to poor building performance or, worse, moisture accumulation, allergen/pathogen growth, and very possibly structural failure. The nature and sealing capabilities of open-cell spray foam inhibit air-driven elements. 3.5 inches of open-cell spray polyurethane foam insulation will minimize air infiltration, exfiltration, convection, conduction, and control solar-driven moisture in the building envelope.
FOAM-LOK™ 500 is an Open-Cell spray applied foam, which when installed following application guidelines, adheres tenaciously to framing members and substrates. It provides superior energy economy and durability while significantly reducing unmanaged moisture and air infiltration, and forms a completely sealed air barrier in wall cavities and can be used to fill 2" x 6" stud wall construction in a single application.
Its performance is superior to commonly used fiber-glass batt or blown-in insulation. It adheres well to most building materials and will provide a continuous barrier against air infiltration for the life of the building. As a component of a "systems" approach to proper building envelope construction in both residential and commercial construction, FOAM-LOK™ 500 provides exceptional performance in reducing heat transfer.
FOAM-LOK 450 is an open-cell spray foam insulation technology that is installed in attics, crawl spaces, and interior spaces with no ignition barrier required. It's high yield, low density, low VOC properties make it a contractor's first choice.
Additional benefits of FOAM-LOK 450 include noise attenuation and significant reduction in unmanaged moisture. Additionally, the product's ability to tightly seal the envelope reduces temperature fluctuations and the presence of hot and cold pockets inside, greatly enhancing indoor comfort and providing energy savings.
Open CELL SPRAY FOAM INSULATION WORK
Contact Us for a Free Quote!
All our materials are made in the USA and are environmentally friendly!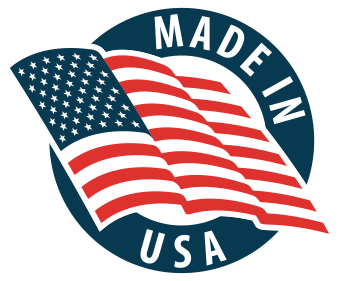 Adding Spray Foam Insulation To Your Home Can Save You Money Year After Year
The bond that spray foam insulation forms can increase a building's resistance to wind uplift. During periods of high wind, a building with a spray foam roof generally experiences less damage than a building without SPF. One prominent spray foam technical consultant notes that "when added to the inside of a structure, spray foam 'glues' the whole building together, enhancing overall wind and pressurization resistance. SPF insulation adds strength and resilience. The Federal Emergency Management Agency (FEMA) has classified SPF insulation as highly resistant to floodwater damage, saying, "These materials can survive wetting and drying and may be successfully cleaned after a flood to render them free of most harmful pollutants."
Spray Foam and the Indoor Environment SPF can make your home or build more comfortable in many ways. Spray foam helps minimize airborne sound transmission. As professional, spray foam insulation contractors we'll seal a building's air leaks to prevent drafts, creating a more comfortable indoor environment, and providing better indoor temperature control. Closed-cell spray foam acts as a barrier to water and vapor, helping to prevent condensation and water intrusion. Sealing gaps with spray foam can provide a barrier against pollen, dust, and insects, which can be especially helpful in households with allergy sufferers.
Spray Foam Insulation can also be beneficial in fire prevention, as we saw with this client in July 2021.